We've had a lot of changes over this past year including making some new friends on our desk staff. These are the faces you can expect to see (from the eyes up) and which studios you'll see them at!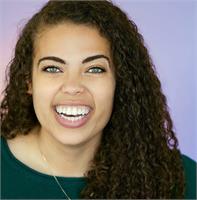 ✨ Mariah ✨
Echo Park Front Desk & Social Media Manager
ABOUT ME: "I grew up in Wisconsin and Georgia before my family moved to Los Angeles so that my two younger brothers and I could pursue our dreams of acting. Child stars we were not, but the acting bug had bit me hard, and I graduated from UC Santa Barbara with a BFA in Acting and a BA in Communication. It was during my BFA program that my mind was blown away by yoga. I was introduced to One Down Dog by one of my best friends, Grace Morrison (another member of the ODD fam), and I immediately felt welcomed and at home. When I'm not working the desk, I'm probably eating tacos with my boyfriend or cuddling with my two Rottweilers, Bella and Babs, while binge-watching the latest Netflix show."
ODD FACT: My favorite fun fact about myself is that my family owns an island on a lake in Wisconsin where I spend every summer vacation!
Follow Mariah on Insta for some juicy writing and to follow her acting career!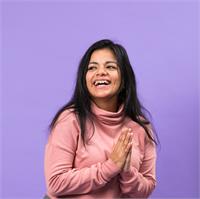 ✨ Carmen ✨
Front Desk (all studios) & Retail Manager
ABOUT ME: "Do you have a moment to talk about Beyond Yoga Spacedye leggings? I'm ODD's retail raven handling all things to keep our studio and online stores running smoothly. I've been inconsistently practicing yoga since my days at NYU when running and the gym just weren't bringing the stress relief I needed. I was kind of a lone wolf when it came to exercise but when I landed at ODD, I found community and belonging. The studio is truly a second home and filled with the most wonderful humans. I'm here to chat about all things running, hiking, yoga and athleisure. 🙂 "
ODD FACT: "I was volunteering backstage during NY Fashion Week for a new designer and ended up in the picture they took of him for Vogue!"
Follow Carmen for running & community inspo, especially if you love to #getoutside.
✨ Delilah ✨
Echo Park Studio Manager
ABOUT ME: "I am a born and bred New Yorker, with a BFA in Photography. I love taking pictures, martial arts, cooking, reading, and traveling. I discovered yoga in high school, and it has been the consistent grounding force in my life. I'm grateful for the ability to get out of my head, and into my body. I started spending time in LA and discovered One Down Dog through a friend. I love the community and ended up pursuing a 200-hour teaching certification. Come say hi!"

ODDfact: "My taekwondo teacher encouraged me to pursue sparring, but I'm a lover not a fighter 🙂 "

Follow Delilah and check out her photography!
✨ Olivia ✨
Eagle Rock Studio Manager
ABOUT ME: "I am a proud theatre kid, though I originally got into performing through ballet. I would do yoga very casually as a way to get my stretch in for the day if I didn't already have dance class. I picked up yoga a bit more consistently in college where I would squeeze myself into poses in my tiny dorm room and call that relaxing. Even after college, it took me longer than it should have to realize that I didn't have to limit myself to my teeny tiny living quarters, and could actually take class IRL. I came to my first class at One Down Dog and have been hooked ever since! I'm super stoked to be able to contribute to such an awesome community!"
ODD Fact: "I love putting together IKEA furniture. It's like a puzzle that ends in home decor, two of my favorite things!!"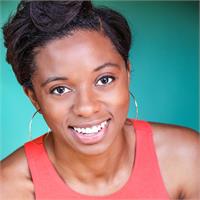 ✨ Marietta ✨
Silverlake Studio Manager & Teacher
ABOUT ME: "ODD is my yoga home and where I completed my 200HR YT certification. I have been in love with exploring what the human body is capable of through movement my entire life. My background is in dance (modern, ballet, African) weight-lifting, basketball and track; but the way that yoga connects mindfulness to movement just hits different. There are so many systems at play that prefer we not know what it is to fully embody the unique depths and range of this human experience, and yoga is one of the many tools I use to work at dismantling them. I want to live expansively and create spaces where I feel safe and free and capable and wonderfully human and I want that for you too!!!"

ODD FACT: "Almost every single morning I wake up ready to sing and dance, similar to a Disney princess, if they were scripted to drop it low to afro-beats and belt SZA from the top of their lungs."
✨ Tamara (Mars) ✨
Front Desk at ODD Eagle Rock
ABOUT ME: "I work as the desk staff at ODD and you can usually see me at our Eagle Rock location. I will also make guest appearances at Echo park from time to time. I majored in Psychology and have a minor in creative writing (I dream of one day being published). I grew up in foster care and thank my experience everyday for helping me recognize when I can be more compassionate and understanding in my everyday life. I moved away when I was 17 to go to college in San Francisco. It was a challenging time but also the best thing I think I could have ever done for myself. My mother passed when I was young and I raised my two younger sisters pretty much on my own. They are everything to me. All that I am today, I have raising them to thank for.
I recently got married at the Madonna Inn to the most amazing human I have ever known and it was pure magic. I pride myself on living a life that forever strives to create the space for individuals to be seen, welcomed and respected. When I am not working I spend my time literally doing anything and everything with my spouse."
ODD FACT: "My grandfather is Iceberg Slim (he is pretty well known in Chicago, where he grew up) , he was a published writer and I believe my love for reading and writing comes from him."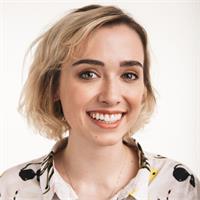 ✨ Chynna ✨
Moderator for Online Classes
ABOUT ME: "I'm an Oklahoma-born, but Texas-bred yoga, dog, Netflix, and Zelda lover. I started practicing yoga when I was in grad school at UC Irvine and fell in love pretty quickly. After graduating I moved to LA in the summer of 2018 and started working at the front desk here at ODD! I can't tell you how thankful I am to be a part of this family. ODD has not only the best yoga classes in town with the best teachers, but it is a community of kind, generous people who love yoga and each other!"
ODD FACT: "Went to grad school with Grace Morrison 👆 (fellow ODD front desk staff)."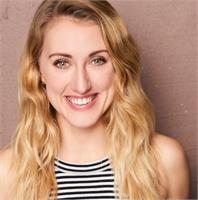 ✨ Grace ✨
Front Desk Staff & Student Communications
ABOUT ME: "I have always loved exploring different modalities of movement and exercise, and still do, but there's something real special about this yoga stuff… I discovered yoga in high school as a method of cross training for competitive volleyball and dance. I dabbled here and there throughout college, but my consistent practice really began in grad school (I have an MFA in Acting from UC Irvine). On the weekends I'd come up to LA to visit my boyfriend, who lived down the street from ODD and quickly I was hooked – it was clear I found my yoga home. I am forever grateful for everything yoga continues to teach me, and to be a part of this awesome community in LA. When I'm not working the desk, I'm probably hustling to an audition, or teaching Voice & Movement for actors at a performing arts high school in the area."
ODD FACT: "Huge Shakespeare nerd. And I'm also a dialect coach!"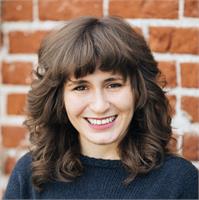 ✨ Megan ✨
Front Desk Staff & ODDApparel
ABOUT ME: "I try not to take myself too seriously because for the most part, being serious gets boring. I started working at One Down Dog in April 2014 when I moved to LA from my hometown of San Diego. I have a naturally sarcastic tone to my voice. I love my ODD family and the people I get to interact with during my time at the desk. In addition to working the desk I am work in the fashion industry in technical design and I make all of the ODD apparel you love <3"

ODD FACT: "Youngest (not including Max, or Patrick in dog years) and incredible belching skills."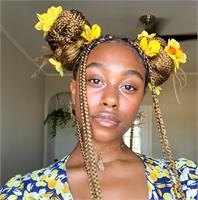 ✨ Shoshanna ✨
Front Desk Staff
ABOUT ME: I am always learning, seeking to discover the secrets of the universe! I am forever a student of life and wish for nothing more than to live truthfully, surrounded by those I love. I am still figuring out where to apply my gifts and how to be of service to others, but yoga is leading me down a path of healing and balance. My journey has just begun <3
ODD FACT: I can't wink and I love anime <3